Liverubin®
快順護肝靈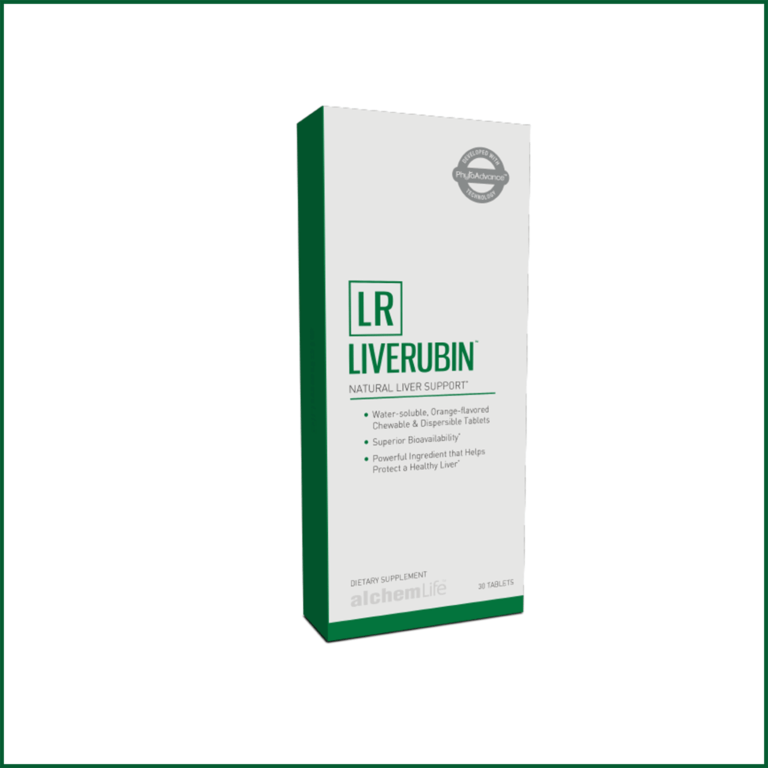 30 Tablets
Liver

Support

Availability: Out of Stock

Liverubin® is a safe, all-natural, botanical complex which provides powerful liver support. Using our exclusive and groundbreaking PhytoAdvanceTM technology, we have created a superior water-soluble form of Silymarin, the active ingredient, for easier absorption by your body.
Quick

Overview
The active ingredients found in Liverubin® have been used for centuries in Ayurvedic practices to promote healthy liver function and better digestion.
Our advanced PhytoAdvanceTM technology makes the Silymarin in Liverubin® much more easily absorbed by the body, to help you maintain healthy liver enzyme levels.