Keeping Joints Healthy Through Diet – Breakfast Lunch and Dinner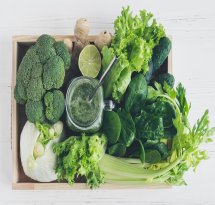 Ginger has been widely known as a super-food since it was brought to the western world in the 1st century. Both a herb and a spice, ginger is used in various recipes as well as for its health benefits; helping to soothe the symptoms of arthritis because of its natural joint care, alleviating the common cold and for being an excellent support to the immune system. Although renowned for being used in Indian cooking, ginger can be used in foods, which are eaten throughout the day, from breakfast to dinner.
Breakfast Ideas
Gingerbread Pancakes (with cinnamon and eggs)
Pumpkin Ginger Waffles (with crystallised and ground ginger)
Stewed Apples with Cinnamon and Ginger (with prunes & cinnamon)
Carrot Ginger Flax Muffins (with nutmeg, vanilla & honey)
Lunch Ideas
Sesame Ginger Fishcakes (with garlic, shallots & white fish)
Miso Ginger Salmon (with honey, miso paste & Salmon)
Sweet Potato and Ginger Soup (with onions, soy sauce & sweet potato)
Ginger Chicken Meatballs (with chicken, broccoli, & garlic)
Dinner Ideas
Fish Stew with Ginger and Tomatoes (with red potatoes, garlic & tomatoes)
Ginger Honey Chicken Wings (with green onions, sesame seeds & hot sauce)
Pork chops with Ginger Pear Sauce (with shallots, pear & rosemary)
Stir Fried Green Beans with Ginger & Onions (with onion,    garlic & soy sauce)
If you are planning a 3-course meal for a loved one and would like to include ginger in all of the courses, there are many dishes you might like to try:
Starters
Ginger Lime Prawns (with mint and basil)
Ginger Carrot Soup (with sweet onion, garlic & yoghurt)
Ginger and Mushroom Wined Clams (with rice wine & coriander)
Sirloin Skewers with Roast Potatoes (with sirloin steak, fennel & turmeric)
Main Courses
Maple-Ginger Roasted Pork Tenderloin (with tamarind, maple syrup & garlic)
Grilled Ginger-Sesame Chicken Chopped Salad (with green onions, cabbage & carrots)
Thai Prawn, Ginger & Spring Onion Stir Fry (with chilli, coriander & water chestnuts)
Coconut Curried Kale with Sweet Potato (with lime, garlic & onion)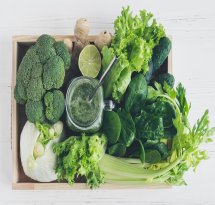 Desserts
Blackberry Ginger Trifle (with cream & blackberries)
Roasted Plum-Ginger & Honey Ice Cream (with plum brandy & cream)
Rhubarb-Ginger Sorbet (with rhubarb & ginger)
Pear and Ginger Cake (with almonds & eggs)
Ginger is one of nature's natural joint supplements, so should you wish to include some delicious ginger drinks with your ginger-based meals, why not try one of the following to tantalise your taste buds?
Drinks
Grapefruit and Ginger Sparkler (with Prosecco or other sparkling wine)
Pom Pomme (with apple cider and pomegranate juice)
The Dahlgren (with port & tequila)
Bermuda Black (with rum & chocolate dark beer)
Ginger is a worthy addition to many recipes. Apart from the fact that it gives food an amazing taste, it can help to improve your health, giving joint care to those with arthritis, easing many ailments and boosting your immunity to help you live life to the full.