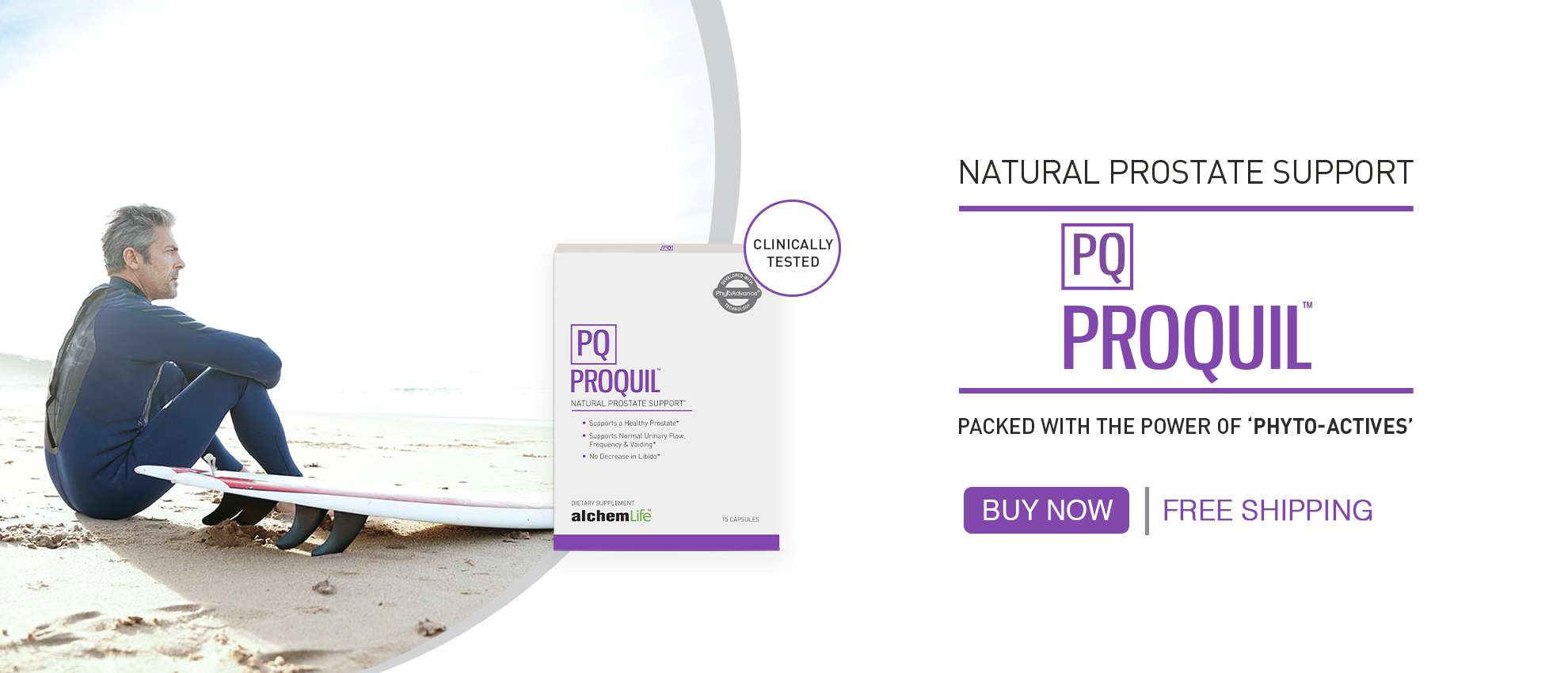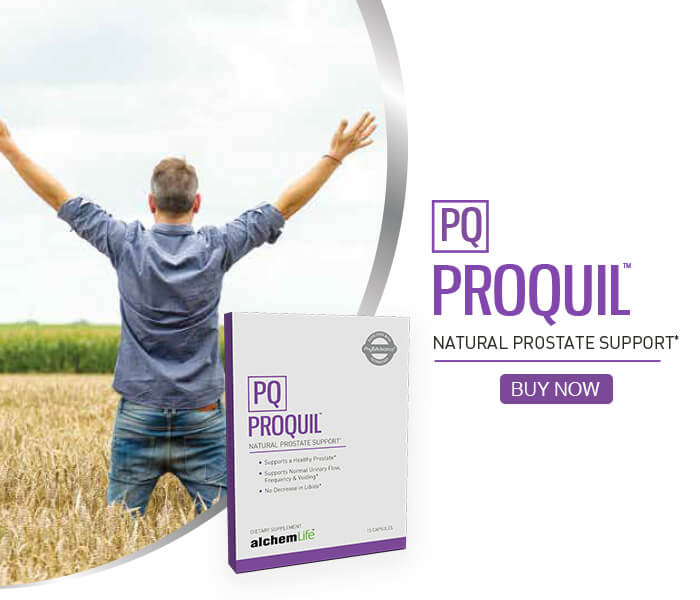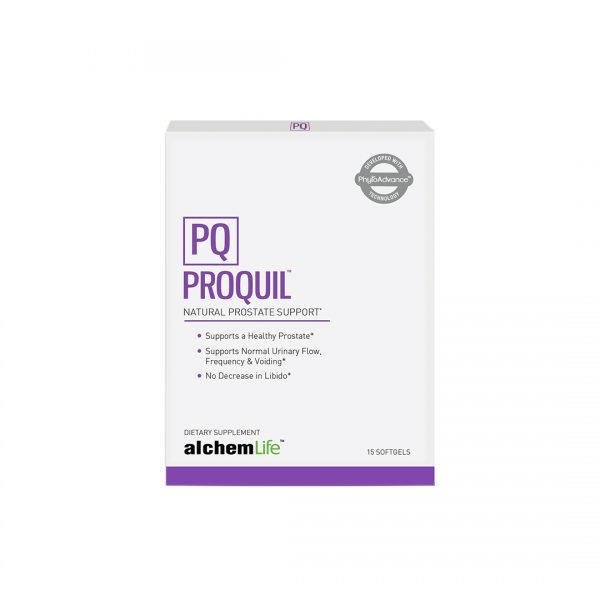 ProquilTM
Natural Prostate Support Supplement – Featuring Proprietary Extracts of Pygeum, Saw Palmetto and Pumpkin Seed
Featuring Pygeum extract, Pumpkin Seed oil, and Saw Palmetto Extracts.
Supports a Healthy Prostate.
Supports Normal Urinary Flow, Frequency and Voiding.
No Decrease in Libido.
ProQuilTM is a natural support product that may help alleviate symptoms of prostate issues by harnessing the potential benefits associated with extracts of Pygeum, Pumpkin Seed Oil, and Saw Palmetto Extract.
What makes proquil different than other products?
ProQuilTM is one of the only clinically-backed products designed to potentially alleviate symptoms associated with BPH such as libido and urinary issues*. Using AlchemLife's proprietary PhytoAdvanceTM technology, ProQuilTM delivers 3 complete extracts from Pygeum, Saw Palmetto and Pumpkin Seed Oil as well as Zinc to ensure a complete approach to supporting prostate health*.
Power of 'Phytoactives'
ProQuilTM is packed with phyto-actives (the most powerful ingredients in medicinal plants) of Saw Palmetto Seed, Pumpkin Seed Oil and Pygeum. These phyto-actives have been extracted from the plants using AlchemLife's proprietary PhytoAdvance technology. It is the power of these natural phyto-actives that helps ProQuilTM create an effective defense against prostate issues.
Saw Palmetto and Pumpkin Seed Oil
Saw palmetto has been shown to be potentially beneficial for health issues ranging from hair loss to general prostate inflammation*. Saw palmetto is a natural supplement that doesn't have a long list of side effects. Another ingredient in ProQuilTM is Pumpkin Seed Oil. Known to be used on a daily basis to potentially improve metabolic and physiological health, Pumpkin Seed Oil is packed with tryptophan, unsaturated fatty acids and a high level of antioxidative substances*. Thanks to its high content of carotenoids and liposoluble vitamins, pumpkin seed oil has been used for ages as an ingredient in herbal remedies regarding prostate health*.
Why Proquil Works
Past the age of 40, men may begin to notice certain changes in their health with one common area of note being the prostate. One common issue can be an enlarged prostate, which can sometimes be attributed to Benign Prostatic Hyperplasia (BPH). In men with BPH, it is common to experience more frequent urges to urinate and difficulties with sexual performance. BPH is a problem that goes undetected in many men, but the negative impact it can have on your quality of life certainly does not go unnoticed. Proper supplementation with a product such as ProQuilTM can potentially help support normal prostate health*